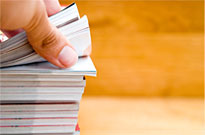 The Disability Divide: Employer Study
How well do human resources (HR) professionals understand the "disability mindset" of the employees they support? Do the HR professionals, themselves, understand key aspects of the disability risk?
Download the report to find out!
This third study in the Council for Disability Awareness (CDA) Disability Divide research series set out to answer those questions. In August 2012, CDA surveyed 553 professionals with responsibilities ranging from purchasing benefits or making employee benefit purchase recommendations, to communicating benefit programs, to answering benefit questions and helping employees enroll in benefits programs. Participants were well versed in non-medical employee benefits and worked for companies of all sizes.
The Disability Divide: Employer Study examines the gap between what employees believe, and what HR professionals assume those employees believe about disability.
Key Findings
Most HR professionals (84 percent) believe the ability to earn an income is their employees' most valuable financial resource, yet only 26% thought their employees were adequately prepared to withstand a disability
HR professionals believe their employees are financially vulnerable to a loss of income
Both HR professionals and their employees severely underestimate the odds of becoming disabled
HR professionals tend to have a good grasp of the typical causes of disabilities, but their employees do not
What's in this report?
The Disability Divide: Employer Study compares HR professionals' answers to employee responses about income-threatening illnesses and injuries, illustrating distinct divides surrounding key disability issues such as:
The odds of disability, and best ways to prepare
Common misconceptions — and the reality — about the causes of disabilities
Perceptions about the severity and length of disabilities
The typical employee's preparation and ability to withstand an income loss
Where employees get advice about their disability risk and their disability insurance programs
Who can benefit from reading this report?
While this report makes valuable reading for anyone interested in disability and/or absence management, the following groups may find it of particular interest:
HR professionals looking to better educate their employees about income protection
Employee benefits brokers working with employers on benefit package design and communications
Employers looking to improve employee satisfaction and benefit plan participation
This report provides insights into the disability mindset of employees and HR professionals, and will help close perception gaps that are a barrier to understanding and appreciation of an employer's benefits program.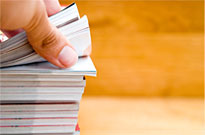 Charts and graphs
Research has shown that many individuals prefer to receive information graphically rather than from numbers or written text. The charts and graphs below were derived from various sources, including CDA studies. Please feel free to download and print the charts and graphs to support your needs, and help support our mission to raise awareness of the risk of disability through education and public awareness.

2. Disability Divide: Worker Research Study
3. CDA Annual Long Term Disability Claims Review (2014)
This section last updated June 13, 2014
4. Social Security Disability Insurance (SSDI) Data
This section last updated June 13, 2014