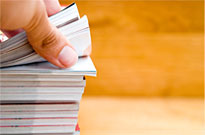 CDA 2010 Consumer Disability Awareness Survey
The Disability Divide
The gap between what employees believe – and how they act – about the potential for an income – threatening disability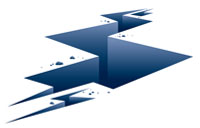 The findings highlighted in this report suggest that consumers like you need to become better educated on how likely it is that an illness or injury could force you out of work, and to get better prepared for what you can do to mitigate this loss. Consider these steps to help understand the devastating consequences of a disability – and enhance your financial preparedness.
Learn more about disability.
Consumers need more of an education to: 1) correct the many misconceptions surrounding disability; and 2) learn about what you can do to lower the risk of its financial impact. An enlightening and easy-to-use online tool called the Personal Disability Quotient available from the CDA at www.whatsmypdq.org can help raise your awareness.
Know your benefits.
Our findings showed that the workers in this survey have a poor understanding of their benefit programs and incorrectly think vacation/disability paid leaves will get them through an extended period of no income. Spend time reviewing what disability benefits you already have through your employer, how each one works and the maximum benefit you're entitled to receive from each one. Determine your sources of post-disability income, and whether they will be sufficient to meet your financial obligations in the event that a disability forces you to stop working for a time.
Take action.
Although the survey showed that workers claim "disability can happen to anyone at any time," they haven't taken any steps to prepare themselves financially. Make sure you take charge of your own health—both physical and financial.
Talk to an expert.
This study showed that overall knowledge for disability planning among workers is not sufficient. And judging by how few have taken action, it doesn't appear to be very highly valued either. Partner with financial experts, human resource professionals at work and other trusted advisors who can help you design, implement and communicate appropriate solutions to protect your income—and financial security.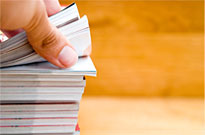 Charts and graphs
Research has shown that many individuals prefer to receive information graphically rather than from numbers or written text. The charts and graphs below were derived from various sources, including CDA studies. Please feel free to download and print the charts and graphs to support your needs, and help support our mission to raise awareness of the risk of disability through education and public awareness.

1. Preparing for Disability – Protect Your Income
2. Disability Divide: Worker Research Study
3. CDA Annual Long Term Disability Claims Review (2014)
This section last updated June 13, 2014
4. Social Security Disability Insurance (SSDI) Data
This section last updated June 13, 2014